BBQs aren't just for nonvegetarians, and grilling isn't limited to burgers and ribs. You need not skip out on the festivities this season if you are a lifelong vegetarian or simply trying to consume less meat. We bet you'll use these 5 inventive, tasty, and hearty vegetarian grill recipes again and again this summer to please your guests.
Grilled Zucchini with Parmesan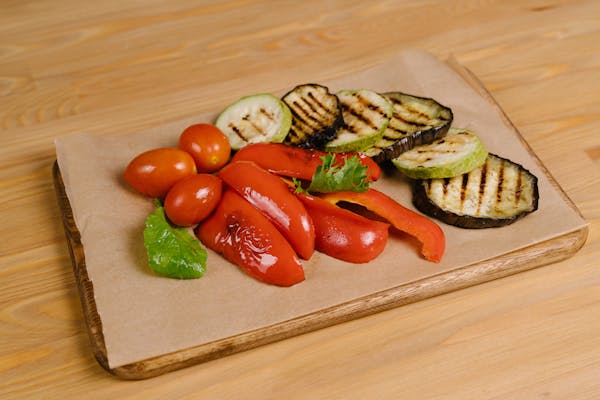 If you are a fan of classic zucchini, you have to try this super vegetarian grill recipes. Within the period of 15-20 minutes, you can prepare a delicious meal without any hustle. It's so rich in proteins that it completes the requirements of your whole meal. Try this zucchini recipe the next time you plan a healthy breakfast for your family. 
Ingredients 
¼ cup olive oil 
¼ teaspoon crushed red pepper, or to taste 
½ cup whole-wheat panko breadcrumbs 
1 ½ teaspoon fresh thyme leaves or 1 teaspoon dried thyme, crushed 
¼ teaspoon salt 
Lemon wedges for serving 
2 cloves garlic, finely chopped 
2 ounces parmesan cheese, grated (about 1/2 cup) 
1 teaspoon lemon zest 
2 large zucchini, halved lengthwise 
Directions
The first step is to take a small skillet and prepare it over low heat. 
Then combine garlic with oil, crushed red pepper. 
Now cook your food and stir it often, until 3-4 minutes. 
When you notice garlic is properly softened and has a light golden color, remove the skillet from heat. 
Now allow it to cool down for another 5 minutes.
Separately, stir the – lemon zest, Parmesan, thyme, panko, and salt.
In the next step, preheat your grill to 500 degrees F.
Do not forget to oil the grill grates by using tongs, which will hold an oil-soaked paper towel. 
Now cut the sides of the zucchini, place it on oil grill grates. 
Do not cover it and let it cook for approx. 5 minutes or until it becomes tender or crisp. 
Ensure the zucchini is topped with panko mixture from both the sides.
Now cover the grill and let it cook for 2-3 minutes or until it becomes golden brown in spots.
After it has been cooked, carefully transfer it to the serving plate and top it up with lemon wedges. 
Rum-Glazed Grilled Pineapple With Lime Crème Fraîche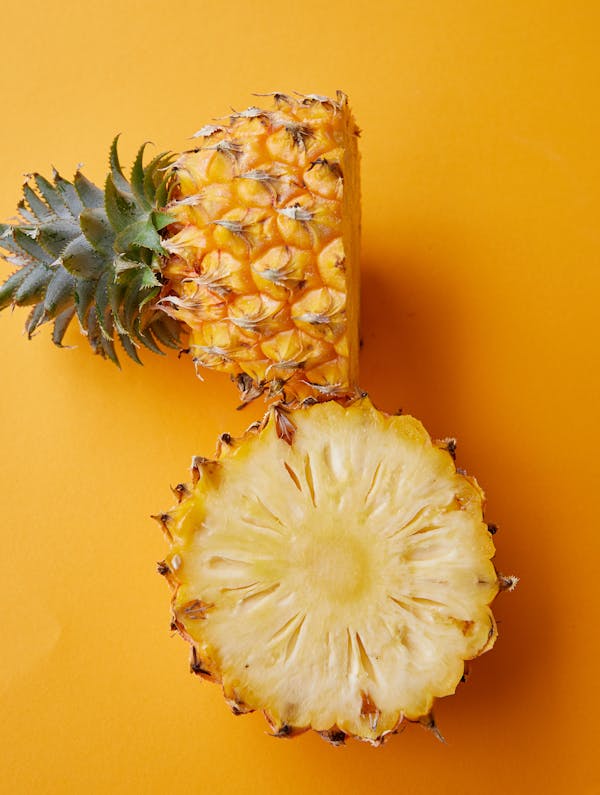 If you are amongst those who love to try experimenting, then you should try rum-glazed grilled pineapple once. This vegan barbecue recipe is so versatile it's combined with lime crème fraîche, which results in a delicious combination. So, if you have planned to cook grilling foods this Summer with friends, do not miss out on this recipe. 
Ingredients 
100ml dark rum
¼ tsp ground cinnamon
2 limes, zested and juiced
¼ tsp ground allspice
1 pineapple, peeled and cut into 8 wedges
200ml crème fraîche
¼ tsp ground nutmeg
½ scotch bonnet chili, deseeded and finely chopped
2 tbsp light brown soft sugar
Directions
Heat rum in a pan, and keep it on low heat with 50 ml of water. 
While stirring, the sugar until it gets dissolved.
Now turn up the heat and ensure you bring it to a boil.
Keep boiling it for 2-3 minutes and wait until the mixture thickens slightly.
Next, remove the pan from heat and evenly stir the spices. 
Now take a separate bowl and mix the crème fraîche with lime zest and juice.
Then arrange the coals on one side of the barbecue and light them. 
Wait until some of the coal converts into ashes. 
Place the pineapple wedges; the hated coal.
Now cook for another 2-3 minutes until you see the marks start appearing. 
Make sure the pineapple wedges are properly cooked from both sides. 
Evenly apply rum syrup on pineapple with the help of a brush. 
Cook it for another 10 minutes and to avoid burn – move them around the grill with the help of a tong. 
Now, wait until it becomes soft and gets golden brown in color. 
Once it's cooked, remove it from the barbecue, sprinkle the meal with chili, and serve with lime crème fraîche (if using). 
Chargrilled Butter Cabbage
If you are confused about what to grill for lunch, we are here with chargrilled butter cabbage. This recipe is so lip-smacking; it gives a soothing and tender feeling to lips while having a delicious taste on the tongue. 
So, the next time you try out any vegetarian BBQ recipe, you can grab your hands on butter cabbage. 
Ingredients 
1 large white cabbage
2 tbsp rapeseed oil
1⁄4 – 1 chili (scotch bonnet works well), deseeded and finely chopped
2 limes, zested and juiced
1⁄2 tsp ground white pepper
100g salted butter
1 garlic clove, crushed
2 limes, zested and juiced
Directions 
Cut the cabbage into two wedges equally. 
Keep the leaves together for easy cooking.
Now take a bowl of water and make sure your cabbage is fully immersed in it. 
Now lay down the cabbage wedges on the grill (avoid direct contact with coal).
Cook your food for 20 minutes. 
Now melt the butter over low heat in a separate pan. 
Once it's melted, remove the pan from the heat and stir – garlic, lime zest, juice, oil, and chili with a pinch of salt and white pepper.
After cooking for 20 minutes, brush each cabbage with a spiced butter mixture. 
Make sure you apply the mixture on both sides of the cabbage. 
After coating it properly, close the lid for another 15 minutes and let it cook. 
Once the cabbage is soft, instantly remove it over the coal using tongs. 
Now brush it with more spiced butter and cook until it fully softens and starts to have char marks.
Now remove it and serve it straight away.
Thai-Inspired Grilled Cauliflower Steaks
This cauliflower recipe is so delicious it can turn your boring food into a delicious meal. And the Thai tinch in these vegetarian grill recipes has taken cauliflower to the next level. The roasted or grilled flavor has come out so beautifully that it perfectly compliments the Thai peanut sauce. So, the next time you invite your friends and family over, try this unique grilled vegetable recipe for dinners. 
Ingredients 
1 large head cauliflower, outer leaves removed, stem trimmed
Kosher salt
1/4 c. freshly chopped cilantro
1 small clove of garlic, minced
1 tbsp. fish sauce (or soy sauce)
Juice and zest of 1 lime
1 tbsp. extra-virgin olive oil
1 small shallot, finely diced
1 tbsp. brown sugar
1/2 tsp. crushed red pepper flakes
1/4 c. chopped salted peanuts
Freshly ground black pepper
Directions 
Heat your grill to medium temperature. 
Simultaneously place a cauliflower stem-side down ad cut it into thick steaks. 
Now rub olive oil all over the cabbage and apply the mixture of salt and pepper on all sides. 
In the next step, grill the cauliflower for at least 8 minutes per side and cook until it starts to get tender or charred. 
Along with that – stir shallot, brown sugar, cilantro, red pepper flakes, garlic, fish sauce and lime juice, and zest in a small bowl 
Once it's grilled properly, transfer the cauliflower to a platter and top it up with peanuts and sauce. 
Caprese Eggplant Steaks
Considering the fact that everyone loves eggplant steak, we have come up with a twist on the eggplant recipe. These vegetarian grill recipes are so easy even a beginner can easily pull off a great menu for larger lunch or dinner. So, the next time you are confused about what to do with eggplant, grab your hands on these ingredients. 
Ingredients 
2 large eggplants
Kosher salt
1 c. cherry tomatoes, quartered
1/4 c. packed basil, torn into pieces
Crushed red pepper flakes 
2 tbsp. extra-virgin olive oil
Freshly ground black pepper
1 c. mini mozzarella balls, quartered
Balsamic glaze, for drizzling 
Directions 
Preheat your grill to medium to high heat. 
Evenly slice your eggplants keeping them lengthwise into long steaks.
Next, brush oil and season with salt and pepper on both sides of the eggplant steaks. 
Now place the eggplant on the grill and cook until it becomes tender.
But make sure it does not fall apart; only give 2-3 minutes per side. 
Once it's done now, place it on a serving platter and top it up with mozzarella balls, tomatoes, and basil. 
It's optional – drizzle the meal with balsamic glaze and sprinkle it with a pinch of red pepper flakes. 
Conclusion 
Before the Summer season ends, try out these vegetarian grill recipes or add them to your breakfast routine or your diner menu. These quick recipes saves time as they only require basic ingredients that are mostly available in our kitchens. You can also check best vegetarian restaurants during Covid from Anchay.
Latest posts by John Rinder
(see all)