Getting ready for a barbeque is enough effort; once the main course, beverages, and dessert have been decided, the sides may become an afterthought. But for ideas for your upcoming gathering, take a look at these quick 5 ingredient easy BBQ recipes before you run out and buy a sad store-bought veggie tray.
Grilled Broccoli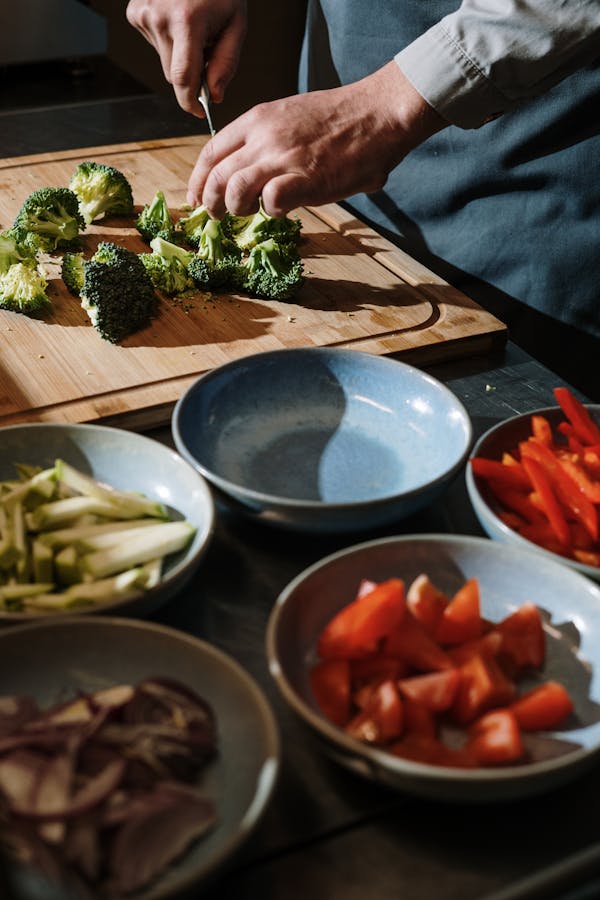 Grilled broccoli is easy to prepare as all you need is some lemon juice, olive oil, parmesan cheese, pepper, and salt. So, let us know how to prepare a delicious grilled broccoli recipe. 
Ingredients 
6 cups of fresh broccoli 
2 tablespoons and 1-1/2 teaspoons of lemon juice 
3/4 cup grated Parmesan cheese 
2 tablespoons olive oil 
1/4 teaspoon salt and pepper 
Grilled lemon slices along with red pepper flakes 
Directions
Put the broccoli in a large bowl and add lemon juice, salt, pepper, and olive oil.
Drizzle them over and toss all the ingredients to coat. Wait for 30 minutes. 
Toss broccoli and drain it, discarding the extra marinate. 
Next, take the cheese in a small bowl and add the broccoli.
Make sure you take a few pieces at a time and toss to coat the curry well.
Prepare your grill for indirect heating using a drip pan. 
Place the pieces of broccoli over the drip pan on the oiled grill. 
Then cover the pan and grill over indirect heat for 8 to 10 minutes on each side. 
If you wish, garnish with grilled lemon slices and pepper.
Finally, remove the pan from the grill and let the recipe cool for at least 5 minutes before serving.
BBQ Chicken Foil Packets 
This is amongst the easy BBQ recipes that only require 5 ingredients and can be easily backed without any hustle. These BBQ chicken foil packets can be backed in your regular oven or cooked under the griller. The major advantage of this recipe is – it's easy to clean afterward. 
Ingredients 
8 pieces of chicken drumsticks and thighs, on the bone, skinned
1/2 teaspoon smoked paprika
1/2 teaspoon garlic powder
1 teaspoon kosher salt
3 cups frozen mixed vegetables
1/2 cup of BBQ sauce, 
4 pieces of aluminum foil, 12 x 18 inches
optional chopped fresh parsley for garnish
Directions 
First of all, preheat your grill on medium-high heat, or if you have an oven, then 425F(heat).
Cut 4 large pieces of aluminum foil.
Softly lay them on your counter.
Place 3/4 cup mixed veggies (frozen) on aluminum foil.  
Next, season the chicken with garlic powder, salt, and paprika. 
Ensure you brush both sides of the chicken with 1/4 cup BBQ sauce.
If you like drumsticks, place 2 pieces of drumstick, thigh each, in the middle of the foil. 
Now collect the side of the foil and join them together to make a pocket.
Make sure you double fold the ends and leave sufficient space for the heat to circulate inside.
And double fold the shorts end into an airtight pocket for the food.
You can cook this recipe in two ways – 
Grill The Foil Packets
To cook this recipe on a grill, place your aluminum pockets in a preheated grill over medium-high heat.
Cover your pockets for the indirect heat for almost 50-55 minutes or until you feel the chicken has reached an internal temp of 160F.
Now slowly and carefully remove the grill and open the foil packet.
In the next step, brush the chicken with BBQ sauce. 
Cook it for 5 minutes without covering the aluminum pieces.
Garnish your meal with parsley. 
Bake Foil Packets In The Oven 
Preheat your oven to 425 F.
Now place foil packets on your baking sheet and bake your meal for 50 – 55 minutes or until you feel your meal is cooked thoroughly. 
When chicken becomes tender or reaches an internal temp of 160F, you can stop baking. 
In the next step, remove the baking sheet from over and let it cool down for a few minutes.
Then carefully open the foil and brush the remaining BBQ sauce on the chicken. 
Now bake the chicken for another 5 minutes without covering it. 
Finally, garnish your meal with fresh parsley if you like it. 
Smokey BBQ Pulled Pork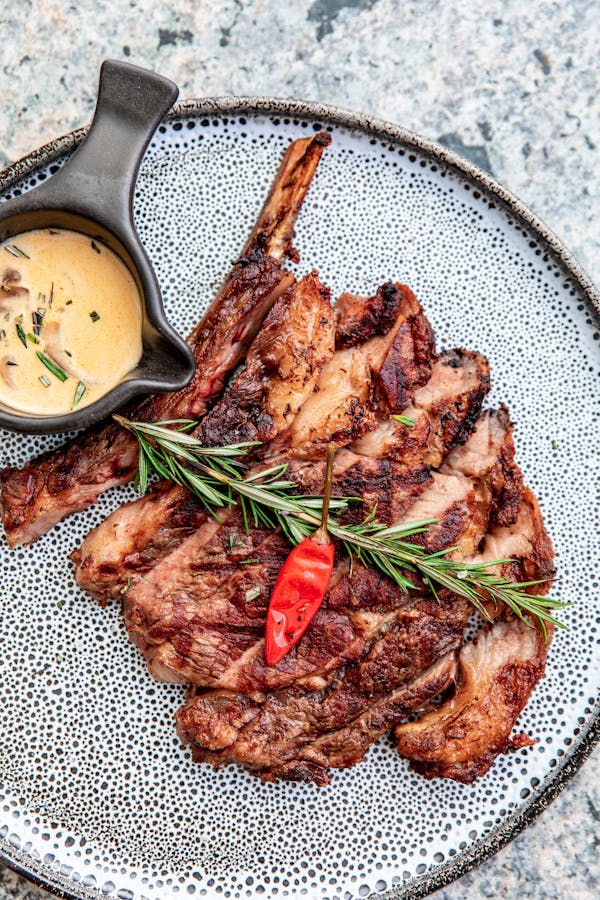 If you are fond of grilled pork, try this lip-smacking easy BBQ recipes. You can serve your cooked pork with some salad or in a wrap or toasty bun. This recipe is so easy to make. It will not only save time but has a delicious taste to it. Surprisingly, it only requires 5 ingredients, and you are good to go. 
Ingredients 
2 kg (4.4lb) pork shoulder
4 tbsp brown sugar
1 cup bbq sauce
3 tbsp smoked paprika
One diced onion/Kitchen scales
Directions  
First of all, scatter onions into the slow cooker, then place the onions while covering the base of your pan(a blanket of onions).
Next, mix the brown sugar and paprika and rub this mixture on the shoulders of the pork. 
And leave the remaining mixture by coating your pork.
In the next step, place the pork directly on the onion blanket. 
Add enough water to the slow cooker that covers half of the onions. 
Now place the lid on the cooker and let it cook for 6-8 hours on low flame. 
After hours check whether the pork is easily getting cooked with a fork or not. 
If the meat falls apart while cutting it down, it's ready. But if it is still hard to cut, cook your pork for another 30 minutes. 
Once it is cooked and shredded completely, remove the excess juice from the cooker and leave some behind.
Now it's time to add BBQ sauce and mix the sauce thoroughly. 
Then cover the slow cooker again with a lid and cook your pork for another 10 minutes. 
Your pork is finally ready to serve 
Marinated Grilled Pork Chops
This basic lip-smacking recipe is so simple and versatile that it compliments most varieties of meat. And if you're fond of BBQ meal recipes, you must try this simple recipe. Although it will only require five ingredients, it will produce a rich flavor. 
Additional tip – If you need robust flavor in your meal, allow the meat to marinate to rest in the refrigerator for approx. 24 hours. 
Ingredients 
4 bone-in pork loin chops 
2 garlic cloves, minced
1/2 cup soy sauce
1/4 teaspoon pepper
1/2 cup packed brown sugar
Directions
Take a shallow dish or a bowl.
Combine ingredients – soy sauce, brown sugar, garlic, and pepper.
Now add pork chops while coating the meal with marination. 
Cover the bowl and keep it under the refrigerator for approx. 8 hours or overnight.
After chilling it for hours, drain the chops and discard the excess marinade.
In the next step, grill the chops on the grill rack, and make sure it is properly greased.
Ensure it's covered while the temperature is set on "medium heat or broil 4-5". 
Cook until it reaches the desired doneness you require. Ensure you offer enough heat (4-5 minutes) on all sides of the chops. 
Now allow another 5 minutes for the meat to settle down, and then serve it.
Cajun-Spiced Grilled Chicken 
If you love the taste and smell of grilled chicken, then this easy BBQ recipes will surely delight you.
Ingredients 
1/3 cup Italian flat-leaf parsley and leaves
2 tablespoons apple cider vinegar
1-1/8 teaspoons Cajun seasoning
1 tablespoon canola, grapeseed, 
Rice bran oil along with extra oil for the grill
1 pound boneless, skinless chicken thighs, trimmed
Directions
Sprinkle cajun seasoning on chicken (all sides).
Now place your chicken in your baking dish and drizzle the chicken with oil or vinegar. 
Then shake the pan carefully and gently coat the chicken.
Make sure you keep the chicken in the refrigerator for at least 1 hour or overnight to achieve the best flavor. 
When you are all set to grill, de-freeze your kitchen and prepare it under room temperature to take off the chill .
Now preheat your grill on medium-high heat or about 400 degrees F.
Grease the oil on your grill and place the chicken (on the smooth side). 
Make sure your grill until the grill marks start to appear and the chicken starts to uplift. 
Rotate chicken as per your requirement ad cook for about 3 minutes.
Make sure you turn your chicken to the other side and cook your piece thoroughly. 
Lastly, remove the chicken from the grill and top it up with parsley.
Conclusion 
Now that you know some lip-smacking easy BBQ recipes get your hands on that new grill and prepare these meals within 15-20 minutes. We assure you that these 5 ingredient meals will prepare a unique yet delicious platter for your friends and family this Summer. 
Latest posts by John Rinder
(see all)