It's time for beautiful sunny days and delicious BBQ delights. That's right! It's Summer time. And who does not want to enjoy the sound of refreshing nature and the smell of grilling meat in their backyard? But you should not be selfish. The greater fun is sharing these beautiful moments with your loved ones. So why not call for a backyard BBQ party and invite everyone to share the joy?  

If you are also someone who thinks about organizing a party but hesitates because you've never been a host, then we are here for you. Plan a backyard BBQ party, and let us guide you through the steps to make it a success. These basic and simple strategies can make you an amazing host and your party the most popular. Follow the points below and see how your party becomes a success. 
Arrange Proper Seating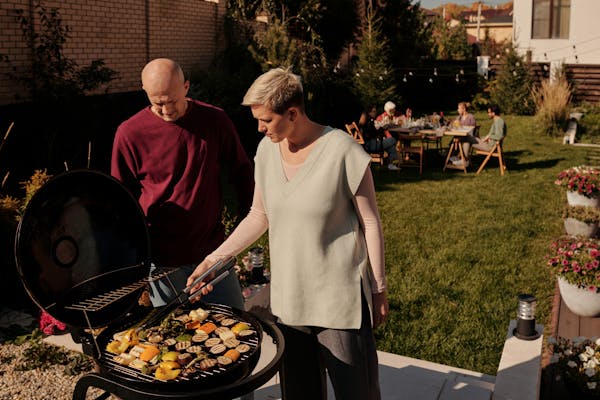 Make sure you have proper, and enough seating arranged for all your guests. Even though some people might want to stand and enjoy the snacks or maybe dance a little or play games, at one point in time, everyone would prefer to sit and have dinner. So, outdoor seating arrangements should never hinder your amazing backyard barbeque party.   
Try to set up all kinds of seating options for your guests. Make a proper space where everyone can sit and eat together. Arrange a few separate tables for people who prefer a little privacy or sit alone. You can also place bizarre sitting items like a funky stool or maybe a bean bag to add fun and frolic. Finally, don't forget to put some seats in the shade or indoors for people who would like to have a break from the sun or the party whenever they feel like it.  
Be Strategic  
To organize a successful BBQ party, you must plan everything in advance. You might feel like there's plenty of time, and things will get arranged once the guests are here. This strategy will only lead you to a messy situation. Your party will be haphazard, and neither you nor your friends will be able to enjoy it well.  
To avoid that situation:
Plan ahead of time.
Check the weather forecast to find the perfect weekend for your party.
Plan out the menu, decorations, etc., and make a list of all the things you need to buy before heading out to the store.
Set up everything before the party starts so you can enjoy your own party and spend more quality time with your loved ones.  
Organize A Theme-Based Party  
Deciding on a theme for your backdoor BBQ feast is a great idea. A theme brings new energy and zeal among your guests and decides the mood of a party. Choose the theme according to your own preferences or maybe the way your guests would like it. Either way, it is definitely going to be an amazing way to level up your BBQ night.  
There are many options available for a party theme. Choose an upbeat theme with live music, or maybe mix up an energetic playlist yourself. Else, decide on a relaxing theme to enjoy the evening with serenity. There's also the option to choose country-based themes such as Hawaiian luau, Italian secret, or even cowboy-type themes. Just don't forget to mention the chosen theme on the invites.  
Choose Relatable Décor, Lighting, And Music  
Once you've set up your theme, you must create an ambiance that matches its aura. Décor plays a very important role in making the theme come to life. The arrangements, decorations, lighting, and music choices all come together to set the party mood and make people love your party even more.  
Choose appropriate music and decoration items that reflect the theme. For example, use light colors for a relaxing aura and bright colors to light up a festive-themed party. You can also use some solar-powered string lights to create an aesthetic and charming atmosphere. You can always set up a DJ or create your own playlist for music. Live music also works well in some cases, or you can also pass along a mic so that people can enjoy their own songs and sing-along sessions which will bring the guests together.   
Set Up A Gourmet BBQ Menu And Snack Station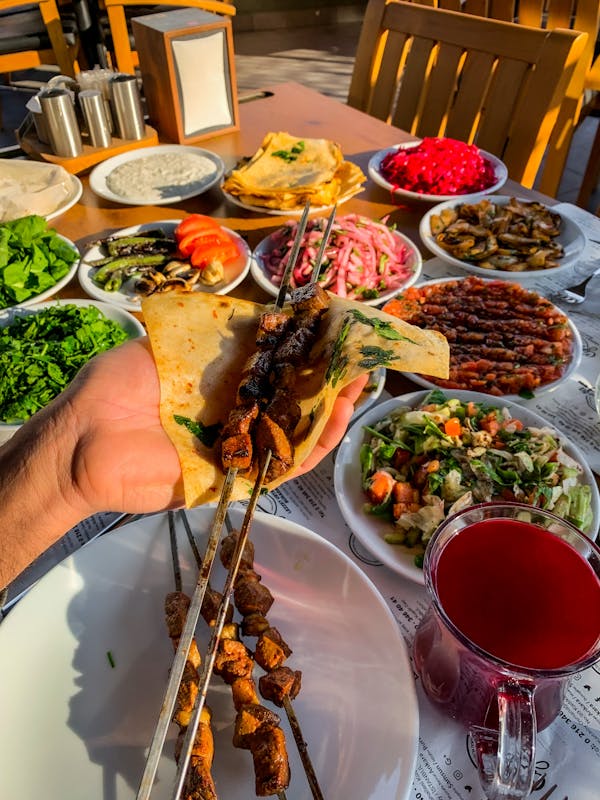 Food will be the highlight of your BBQ party, so always pay the most attention to what you will serve. Your guests might have been in another backyard barbecue a few days ago, and serving the traditional dishes could be monotonous for them. You have to avoid boring burgers and hot dogs and prepare some tasty BBQ recipes for your guests to make your party a hit.  
Also, set up a snack station, so your guests don't starve until dinner. Prepare some amazing dips to go with them and get special recipes to cook a delicious main course meal. Add some relishing beverages and finish it off with toothsome dessert recipes. This will make your guests feel special and your house the most popular on the block.  
Offer Some Refreshing Drinks  
A summer BBQ party requires the best of everything and especially some refreshing beverages. People enjoy a party the most when they are well-hydrated with a flavorful and energizing drink. To host the best backyard BBQ party, you must look out for something different from beer or wine. Instead, add some unique drinks, fun garnishing, and festive straws to give it a whirl.  
While planning a party menu, you should always keep in mind the kind of crowd you'll be hosting. If you have kids on your guest list, then arrange something for them. Ensure that you serve the kids' beverages at a different location, so they don't get mixed up with cocktails or other drinks, and label them well.  
Plan Some Games And Activities  
While people enjoy the sun, snacks, and drinks, don't forget about party activities. Getting together feels great. Bonding over lawn games would be much more enthusiastic and fun. So plan some exciting games for all your guests. If you own a pool or hot tub, this is the right time to get it ready with floaties, towels, and sunscreen.  
You can arrange lawn games that everyone can play. Ball games are much appreciated, such as beach ball, nerf ball, bocce ball, etc. Outdoor games like horseshoes, twister, etc., also add to the fun. You can place some frisbees or props for your guests to make up for their own games. This would be a great way to start the party with a thrill.  
Have Enough Fuel Backup  
When hosting a backyard BBQ party, ensure that you have enough fuel to last the entire event. It would be embarrassing if the gas ran out in the middle of the party. Moreover, the entire zeal and thrill get lost in the hassle of fixing everything fast. So, having a backup is always useful. Learn how much charcoal should be used so that you can manage the evening well.  
Don't leave your guests hanging while you go out for a refill. Don't leave your guests hanging while you go out for a refill. Keep a full stock of charcoal for your grill; if you use a gas grill, keep some extra propane gas, just in case. Let them enjoy themselves, and you also have fun peacefully by keeping a backup for fuel as well as for all other essentials.  
Keep Safety Measures Ready
Nobody wants to compromise on the safety of their loved ones. When you know there's a fire involved, keep some safety equipment handy. While grilling, you deal with a lot of fat that can easily flare up. Ignoring this fact can end up in a small or even bigger mishap.  
So, to avoid any such debacle, keep a fire extinguisher close. Also, keep a spray bottle for small grease fires. After all, a party is supposed to be fun and not tragic. So, make your party entertaining and your guests comfortable, and prioritize their safety.  
Conclusion  
You'll always host an amazing backyard BBQ party if you organize a party that favors your guests' comfort and keeps you tension-free. Just make sure you consider all the possibilities and be prepared in advance to deal with all sorts of situations. For example, have enough backups, be aware of the weather conditions, keep bug sprays to avoid the little insects, and arrange appropriate utilities.  
Apart from the arrangements, be ready to prepare delectable BBQ recipes and refreshing drinks because, of course, it's a BBQ party. You can also bring party favors for your guests, something to remember the fun they had at your party. This is how you can throw a backyard party that is not just entertaining and delicious but memorable and 'the best as well. 
Latest posts by John Rinder
(see all)