It must've happened to every pitmaster- you hosted a BBQ, and now you're left with tons of brisket leftovers. Well, it's not a problem. Even it's a good thing. You can enjoy delicious food for days. Though, there are some things you need to do to ensure that the taste of your chicken breast or extra pulled Pork remains fresh. Storing and reheating your BBQ isn't a thing to be taken lightly. so, let's dig deeper into the best way to reheat BBQ or how to store brisket and everything else:
How to Store Your BBQ?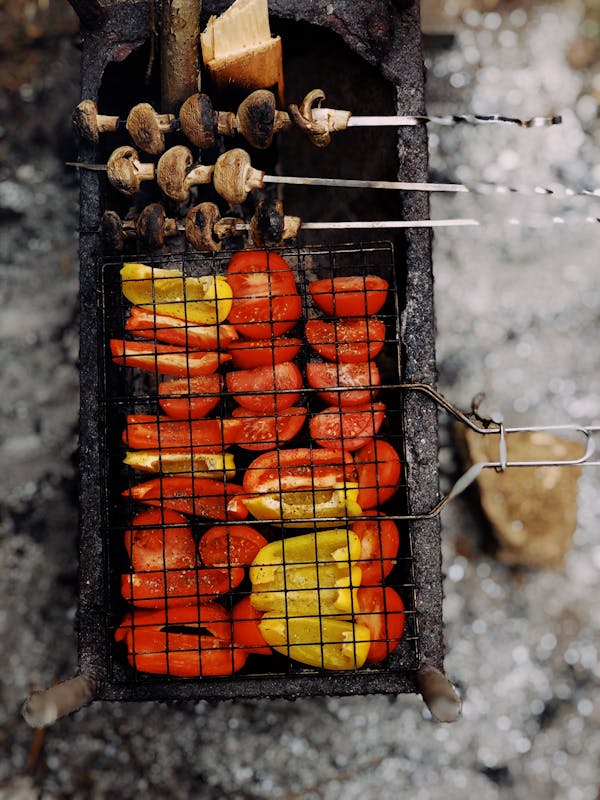 After you remove the BBQ, either consume it immediately or refrigerate it within 2 hours of heating it up when it reaches a temperature of 140 degrees Fahrenheit. If the outdoor or indoor temperature for cookouts is around 90F or higher, it becomes even more necessary to consume it within one hour of heating it.  
The colder BBQ dishes that come straight out of the refrigerator should be prepared within 2 hours. Of course, to extend the shelf life of dishes, you can keep in with lots of ice. Still, keep reading the thermometer's stats to know the whereabouts of the food's interior.    
Every BBQ leftover item should be refrigerated, from brisket-pulled porks to ribs and chicken. Put all these items into a shallow container to cool them down completely. The refrigerator will easily hold the BBQ for around 3-4 days.  
By sealing the barbecue, you can make it last even longer in the freezer. The vacuum-sealed packing ensures that the quality to meat and poultry do not deteriorate. You can use the freezer to store the meat for around two to three years. Make sure to mention the name, packaging date, and best-by date.  
Do keep checking the refrigerator and freezer from time to time. The temperature that your refrigerator should be around 40F or below this. Make sure to keep the freezer for around 0 F or below. You can check your refrigerator/freezer temperature using the thermometers. These are convenient and inexpensive equipment. You can use them to check the temperature of the refrigerator or freezer at times of power outage. In case the temperature falls below 40 F continuously for 2 hours, it is better to discard the leftovers and all the perishable items.   
How to Reheat Your Leftover BBQ?  
If you are into barbecuing, it is not uncommon to have some leftover BBQ. From the above, it is clear how you can store it for the long haul. But what about consuming it again?   
No one likes to have cold leftovers. Fortunately, there are some best way to reheat BBQ:
Best Way to Reheat BBQ  
As you know, one can use different types of meats to make delicious BBQ. Each of these meats differs from the others regarding their taste, storing, or reheating. Let's talk about reheating some of the popular ones:  
Sausage  
Due to the high-fat content, it is quite easy to reheat BBQ sausages. One of the easiest ways to do it is by microwaving it. However, ensure not to leave the sausage in the microwave for too long as it might lose out on flavors. 
Keep it in the microwave for 30 seconds, and make sure to keep flipping it time and again. If you want to have it as soon as it gets heated up, then make sure to cut it before reheating it.   
Baby Back Ribs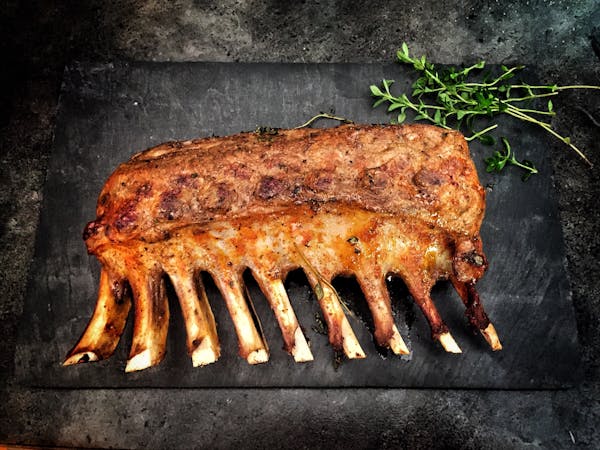 Most people think that you cannot reheat baby back ribs. But this isn't true.   
If you want to start with how to reheat ribs, you first must pull out all the meat from the bone first. This is because it gets really difficult to heat the ribs with ribs. As a result, the whole meat becomes dry, making it taste bland.   
Put in a few spoons of unsalted butter to ensure the meat does not stick to the pan. Flip on each side and remove it when the ribs reach the desired temperature.   
Chopped Pork
Never use the oven to reheat chopped Pork. It will dry out all your meat, and there are chances that the meat will lose its flavors too. The best way to reheat BBQ pork is by using a stove. Put a spoonful of butter on a pan and let it melt over. Now take the chopped Pork and heat it in the pan. Keep stirring until the meat gets properly heated up. Cook it thoroughly and enjoy.   
Pulled Pork
Pulled Pork tends to taste even better when reheated. Take a pan and spray cooking oil all over it. Warm up the pulled Pork on low heat. Keep stirring it often. Use a fork to break them apart if the meat sticks together. Ensure that the Pulled Pork is not on the heat for too long. You can add in some more barbecue sauce and keep reheating the meat. This will ensure that pulled Pork does not stick to the pan and becomes even more delicious.   
There are a few things that one should keep in mind while reheating meat:  
Avoid re-smoking the meat as it can become bitter.   
Never use a slow cooker to reheat leftovers.  
Any barbecue meat frozen in a vacuum-sealed packet can be defrosted and reheated in the bag.   
Keep a thermometer handy to frequently check the pan or container's temperature.   
Leftover Recipes 
Chicken with shallots and prosecco:  
Are you looking for a nice homely recipe for the leftover BBQ chicken? This recipe will surely turn your mood around. But, of course, if there is not much chicken left, then roast some of the potatoes instead to fill up the platter.   
Ingredients:  
1 cup rosemary sprigs to garnish  
1 finely chopped red chili 
2 tbsp extra virgin olive oil  
3 tbsp flour, freshly ground black pepper, lightly seasoned with salt, and 1 tbsp orange zest  
1.4 kg chicken, portioned and trimmed  
150 g pancetta, diced  
12 peeled and halved small shallots 
2 tsp chopped rosemary  
500 ml Prosecco or any dry sparkling wine  
1 pinch salt and freshly ground black pepper  
1 cup warm red pepper and bean salad to serve  
Directions:
Take a large pan and add a few drops of olive oil. Keep it under medium heat, and then put the leftover chicken portion and seasoned flour together in a clear plastic bag. Toss it up until the chicken is well-coated. Remove the chicken portions from the mix and place them on the pan until they become brown. Transfer them onto a plate.   
Add pancetta into the pan and cook until it becomes crispy. Saute shallots, rosemary, and chili under lower heat for around 4 minutes.   
Put the chicken again on the pan and pour Prosecco on it. Allow the dish to simmer for 20-25 minutes until the sauce becomes syrupy. Add seasoning according to taste.  
Insert a skewer into the thickest part to check whether the chicken is all cooked or not. The juices that will come out should be all clear. Serve it with red pepper and delicious dips. Garnish with rosemary sprigs.   
Courgette Risotto with Sausage and Pea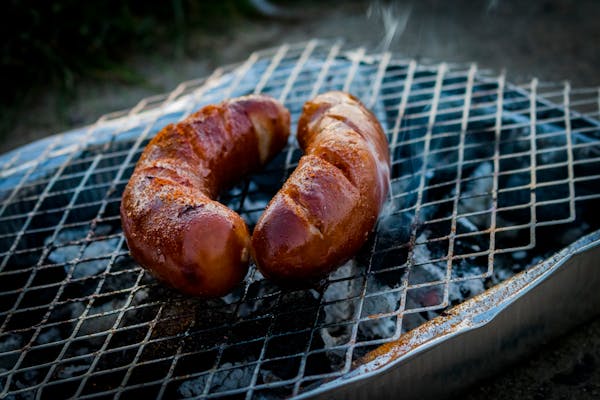 Do you have leftover sausages? Dice them up to make delicious risotto. You can use your imagination and replace the meat according to your preference.   
Ingredients:  
2 large courgettes (500g in total), cut into ½cm dice  
1 large onion, peeled and finely chopped  
125 g arborio risotto rice  
1 clove of garlic, crushed  
600 ml reduced-salt hot chicken or vegetable stock  
1 grating of nutmeg  
1 tsp dijon mustard  
325 g frozen petit pois, thawed  
10 chicken sausages  
1 handful of basil leaves, chopped, plus a few whole leaves to garnish  
30 g parmesan, shaved  
Directions:
Take a non-stick pan and spray oil all over it. Add in some courgettes, and cook them on medium heat for around 5 mins. Keep cooking it until it gets reduced to a third. Transfer it to a bowl.   
Again, spray the pan with oil and add onion to it. Keep cooking it for 5 mins until it becomes all soft. Put in rice and garlic and keep cooking it for about 1 minute. Take some stock, mustard, and nutmeg, and add them all into the concoction. Season it all with some fresh black pepper.   
Until the stock gets absorbed, keep stirring it. Keep adding stock splash by splash till everything gets absorbed. The whole process will take around 15-20 mins.   
Take another non-stick pan, oil it, and put small blobs of sausage in it. Cook it for 3-4 mins on medium and high heat. Keep turning the meat until it becomes golden.   
Stir the cooked courgettes, sausage, petit pois, and basil into the risotto. If it's too thick, add a splash of boiling water. Serve it with parmesan in the end.   
Conclusion  
No matter how well you have stored or heated the BBQ, when you consume it the second time, there will be some loss of flavor. But by combining it with the right ingredients, you can make it pretty amazing.   
So, the next time you have some leftovers, so try out those mentioned above and fill your taste buds with epic flavors.   
Latest posts by John Rinder
(see all)