Planning to throw a barbecue feast? Nothing is better than cooking everything up on your own. If you are looking for the best meats to cook on a gas BBQ, you should try going in for chicken and steak. The phenomenal taste you will get by inculcating these meats in your dishes is hard to come by in anything else.   

So, here are some mouthwatering recipes that you can cook on a gas BBQ that is a must-try when planning a BBQ party:  
Tangy BBQ Margarita Chicken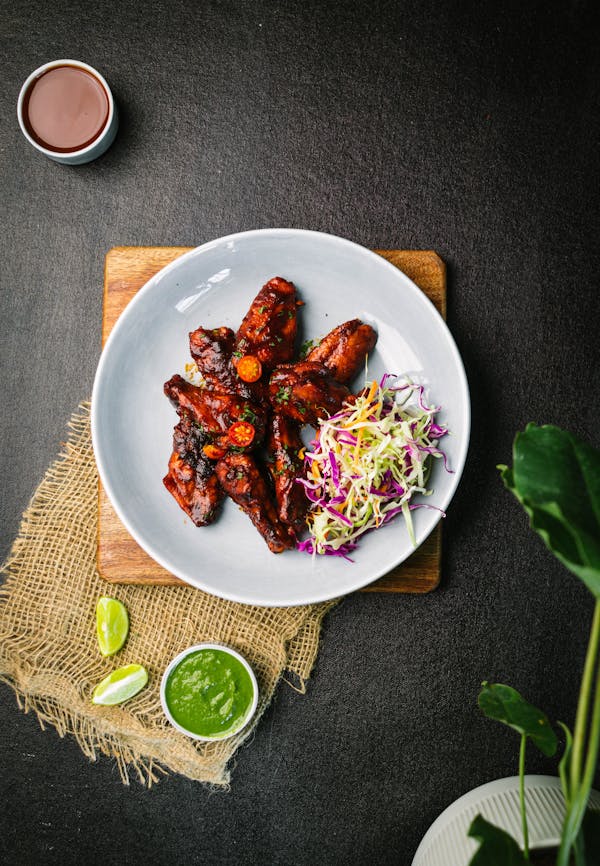 Fan of some tangy gas BBQ chicken? Then Margarita Chicken is a must-try dish for you. Filled with mouthwatering garlic and lime flavors, this dish will surely satiate your taste buds. Turn on your small gas grills to start cooking this amazing cuisine. Put some roasted corn on the cob to make it more appealing. Serve it with lemonade.     
Ingredients:  
4 boneless skinless chicken breast halves  
3 garlic cloves, minced  
1/4 teaspoon salt  
1 can (12 ounces) frozen nonalcoholic margarita mix, thawed  
3 tablespoons lime juice  
1/4 teaspoon pepper  
Directions:  
Take a tiny bowl and combine lime juice, garlic, and Margarita mix. Put 1 cup marinade in a dish. Add the delicious chicken and coat it properly. Cover it up and cool it for around 2-4 hours. Refrigerate and cover the left-out marinade for later.   
After that, drain the chicken and discard all the marinade. Sprinkle some pepper and salt over it. You can start cooking the chicken on a gas grill when it is set up. Grill it over slightly low heat till the thermometer comes to 165°. Make sure to cook it from each side for at least 5-7 minutes. Baste, it is over after every few minutes with leftover marinade.   
Feta Salmon Salad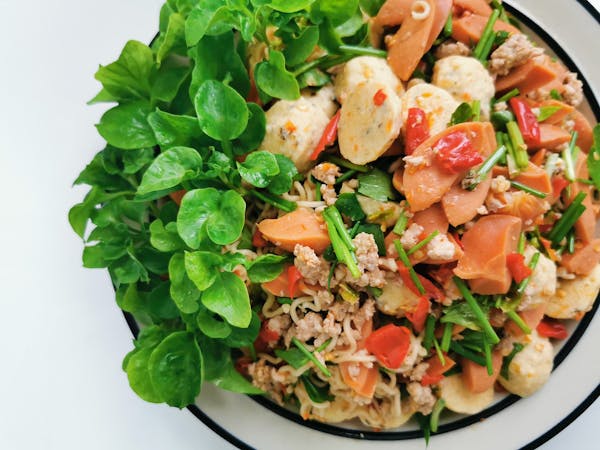 Nothing can beat a delicious and healthy feta salmon salad. It's a concoction of the most fulfilling ingredients that will fill in the tummies of your entire gas BBQ-loving crew.   
Ingredients  
4 salmon fillets (6 ounces each)  
1/4 teaspoon pepper  
1/4 teaspoon ground ginger  
1/4 cup red wine vinaigrette  
1 package (5 ounces) of spring mix salad greens  
1/2 cup crumbled feta cheese  
1/4 teaspoon salt  
1/4 teaspoon garlic powder  
1/4 teaspoon dried parsley flakes  
1 large cucumber, chopped  
1 large tomato, chopped  
Directions:  
Mix salt, garlic powder, ginger, pepper, and dried parsley flakes together. Now coat it all over the salmon.   
Keep the salmon on top of an oiled rack and let it get crispy. For 10-12 minutes, grill it over medium heat or broil it 4 in away from heat until the fish becomes flaky.  
Take a large bowl and toss some green salad with tomato, cheese, and cucumber. Put some salmon on the top and drizzle vinaigrette all over it.   
Fresh Corn & Arugula Salad  
How can anyone say no to a fresh-tasting corn and arugula salad? It's so colorful and delicious that anybody could hardly say no to it. Although it requires a little effort, the after results will leave you wanting more.   
Ingredients:  
For basil Vinaigrette:  
1 teaspoon minced fresh rosemary  
3 tablespoons minced fresh basil  
1/4 teaspoon pepper  
1/2 cup olive oil  
1/4 cup balsamic vinegar  
1 teaspoon chopped shallot  
1 teaspoon lemon juice  
1/4 teaspoon salt  
For salad: 
1/4 cup pecan halves, toasted  
2 ears of fresh corn, husked  
8 cups fresh arugula or baby spinach  
1 teaspoon olive oil  
4 plum tomatoes, quartered  
1/4 cup shaved Parmesan cheese  
Directions:  
Whisk the ingredients for the vinaigrette mentioned above in a small bowl until they are properly blended.   
Take the corn and brush it with some oil over it. Grill it over heat for 8-10 minutes or until the corn becomes crispy, tender, and brown. Keep turning it occasionally. When the corn is chill enough to be handled, you can cut off the cobs and place them in a large bowl.   
Put in some arugula, pecans, and tomatoes for the corn. Drizzle half vinaigrette on it. Keep tossing it until properly coated. Top it up with cheese, and it's ready to serve. If some of the vinaigrette is left, keep it for later use.   
Skirt Steak Tacos with Grilled Onion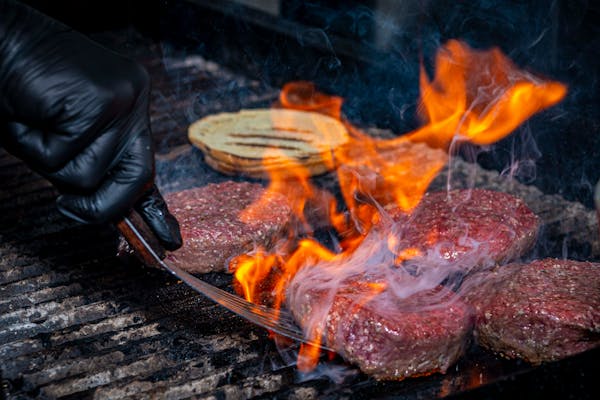 Tacos have been everybody's favorite Mexican cuisine, so how about giving it a tangy twist?   
Ingredients  
2 flank steaks or beef skirt (1 pound each)  
3 tablespoons olive oil, divided  
1-1/4 teaspoons salt, divided  
Minced fresh cilantro, Corn tortillas, and lime wedges  
8 spring onions or green onions  
1/4 cup lime juice  
1 bottle (12 ounces) of beer  
3/4 teaspoon pepper, divided  
Directions:  
Start by pounding the beef with a meat mallet to tenderize it. Take a large bowl and mix it up with lime juice, beer, and 2 tablespoons of oil. Keep mixing it until properly blended. Add beef to the marinade and keep turning to coat it properly. Cover and refrigerate it for at least 30 minutes.   
During this time, one can partially cut the onions leaving no tops intact. Drizzle the remainder oil. Sprinkle ¼ teaspoon pepper and ¼ salt.   
Discard the marinade and drain the beef. Sprinkle the remaining salt and pepper on it. Grease the grill rack. Put steak and onion on it and grill on medium heat until the meat reaches the desired texture. To make the onion tender and crisp, cook it for 2-4 minutes from each side. Cut the steak diagonally across into thin slices. Serve it with onion, cilantro, lime wedges, tortillas and a delicious dessert.   
Grilled Gas BBQ Chicken Salad
This salad will leave you wanting for more, a yummy medley of grilled chicken, and macaroni, tossed with some onions and sliced celery. This dish is the perfect replacement for heavy dinners. You can also leave the salad portion aside and enjoy the grilled chicken with some mouthwatering BBQ sauces.  
Ingredients  
1 medium red onion, chopped  
6 skinless, boneless chicken breast halves 
1 medium sweet red pepper, chopped   
3 tablespoons white wine vinegar  
5 teaspoons dill weed or 1/4 cup minced fresh dill   
1 package (16 ounces) of spiral pasta, ziti or elbow macaroni 
2 tablespoons lemon juice  
2-1/2 cups sliced celery  
1/2 teaspoon salt  
2 tablespoons mayonnaise  
2 tablespoons Dijon mustard  
Leaf lettuce  
1/4 teaspoon pepper  
2/3 cup olive oil  
Snipped fresh dill, optional  
Directions:  
Cook the pasta in accordance with the directions given in the package. Grill the chicken without covering it over medium heat till all the juices run clear for 5-8 minutes on each side. Remove the chicken from the grill and keep it on the rimmed platter. Squeeze some lemon juice and let it rest for 10 minutes. Drain and then wash the pasta with cold water.   
Put the chicken over the cutting board and cut it down into strips. Pour out all the juices into a large bowl. Add vinegar, mustard salt, mayonnaise, and pepper to the juices and mix them. Pour in a few drops of oil and keep whisking it. Put red pepper, celery, pasta, and dill into it. Toss to coat it properly. Arrange the pasta over the lined plates. Top up with chicken, and the salad is ready.   
Strawberry Chicken Spinach Salad  
Ever imagined consuming strawberry, chicken, and spinach all on one platter? This unique yet delicious dish will surely change how salads are consumed. So light and delicious this yummy cuisine is perfect for lunch and supper.   
Ingredients  
2 cups fresh baby spinach  
1 cup sliced fresh strawberries  
3/4 pound skinned boneless chicken breasts, cut into strips  
1/4 cup poppy seed salad dressing 
1 cup torn romaine  
1/4 cup sliced almonds, toasted  
1/4 cup reduced-sodium chicken broth 
Directions:  
Take a double thick heavy-duty foil and place the chicken on it. Mix 1 spoonful of poppy seed and broth, and layer the mixture over the chicken. Fold the foil border around the chicken mixture and leave the middle open. Grill it over medium heat for 10-12 minutes until the chicken is no pinker.   
Take a huge salad bowl and combine spinach, strawberries, and romaine. Add in the chicken with poppy seeds for dressing. Sprinkle some almonds and toss to coat it over.   
Steak Artichoke Wraps:  
Fast, simple, and flavorful, this dish is something that your whole family & friends will love.   
Ingredients  
1/4 cup chopped fresh cilantro  
2 medium tomatoes, chopped  
8 ounces thawed and chopped frozen artichoke hearts (about 2 cups), 
1/4 teaspoon pepper  
3/4 divided, teaspoon salt 
1 pound top sirloin steak or flat beef iron(1-1/4 pounds)  
6 whole wheat tortillas (8 inches), warmed  
Directions:  
Mix up artichoke, tomatoes with cilantro, and ¼ teaspoon salt.   
Sprinkle the steak with pepper and the remaining salt. Cover the gas BBQ and grill it over medium heat for 5-6 minutes. Remove the heat and let it rest for at least 5 minutes. Cut it down into thin slices. Serve it with salsa in tortillas and steak.    
Conclusion:  
For every food lover, BBQ dishes are a must-try. Packed with amazing taste and flavors, it is hard to eliminate it. However, to enhance the taste of your meat, let it sit down for at least 5 minutes after grilling. The delicious juices will settle when the temperature cools down, making the meat tender and moist.   
Latest posts by John Rinder
(see all)